Mouawad's 1001 nights Diamond purse $3.8 million
I rather like this one, it at least has an interesting shape and took 8800 hours to make.  I am not up to spending that amount of time on one piece quite yet.  It is gold, encrusted with several thousand diamonds.
2. Lieber Precious Rose bag $92,000
This one at least has a great shape and structure. Again with a couple of thousand precious stones, if you like pink I am sure it is great, and will have taken a long time to make.
3. Chanel Diamond Forever $261,000
This is a tedious bag, for tedious people who want to wear that all-important logo.  Unimaginative and a waste of a fine crocodile.
4. Hermes Birkin by Ginza Tanaka $1.9 million
This is a beauty and is also very practical.  Less tasteless than the Chanel, and yet still having that all important bling.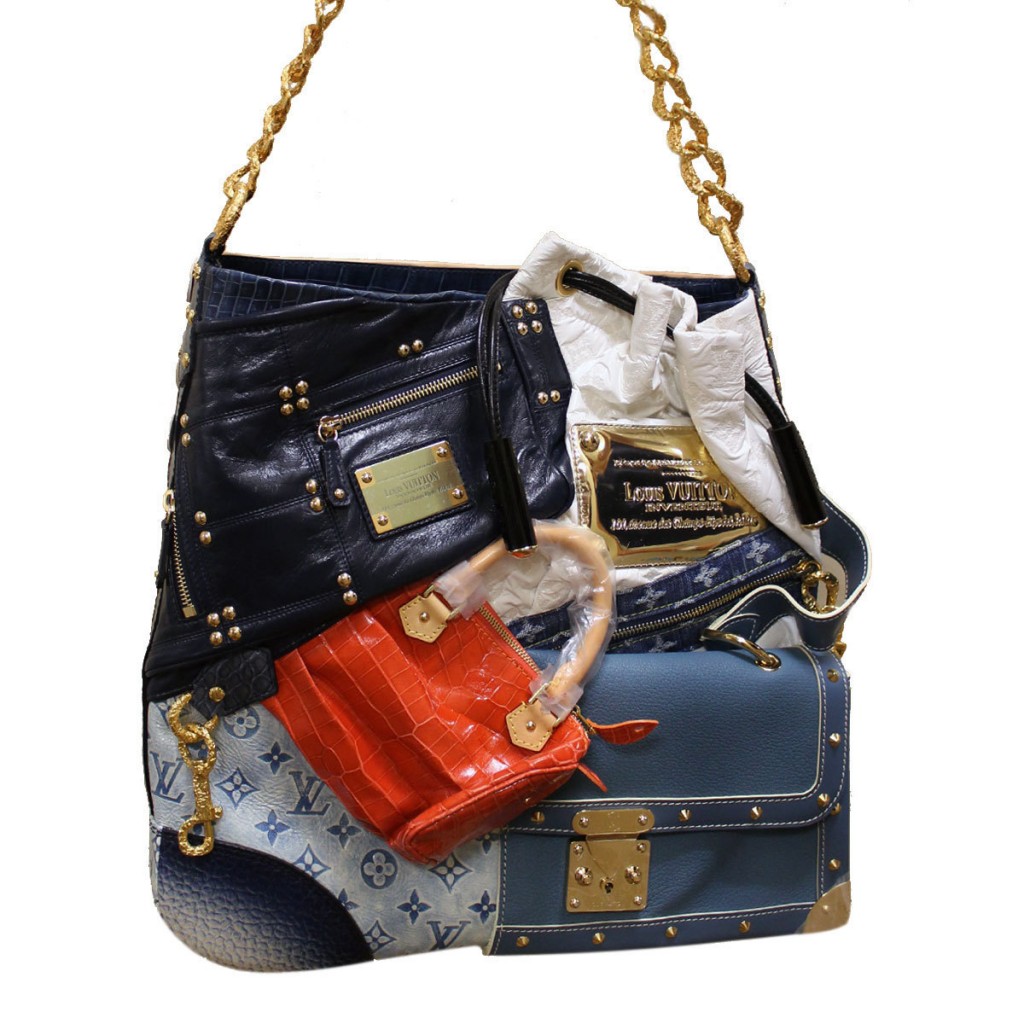 5. LV Tribute patchwork bag $42,000
This looks as if it is begging to be a counterfeit bag that you can snap up in poundstretcher. Beyonce apparently got suckered into actually buying it.  I think Beyonce should be asking me to make one for her. At least there would only be one if she did.
Seriously, next time you clean out your handbag, just get some E6000 and stick the contents to the outside of the bag.
7. Marc Jacobs Carolyn Crocodile handbag $38,000
This bag is so ugly that I am not sure I have words. If you actually like this, please send me all your money so that I can save you from yourself.  Try a market stall in the average small town and you will find nicer bags.
This is a small selection of the hundreds of bags that cost about the same as a house in the UK. As you can see, money does not buy taste.